S
uc
cess in RtI (Expectat
ions)
Students are expected to to arrive on time and be ready to work when the bell rings.

Students are expected to bring materials to class including a pencil, chapter book, and any ELA materials that they may have a question on.

Students are expected to respect other people's differences and use polite speech and body language.

All students are expected to follow the teacher's instructions and listen carefully when the teacher is addressing the class.
Classroom Routine
Get folder and iReady book.

Complete Everyday Edit.

ELA lesson/activity/review.
Verbal Warning

Seat change
Conference in the hall
Stay after class
Phone call or email home to parent/guardian

Referral
Reward System
A "star" sticker will be given to each student as long as the student:
Utilizes time productively.
Has a positive attitude.
Follows classroom rules.
Does their best work and participates in activites and lessons.
After three stickers, students can get a piece of candy:)
Students can save 12 stars and get a candy bar or save 21 stars and get a king size candy bar!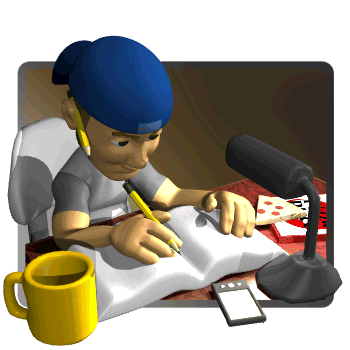 Homework is not assigned in AIS, however, it is encouraged that AIS students practice their reading and writing skills on the teacher recommended websites.