PROCEDURE TO OBTAIN WORKING PAPERS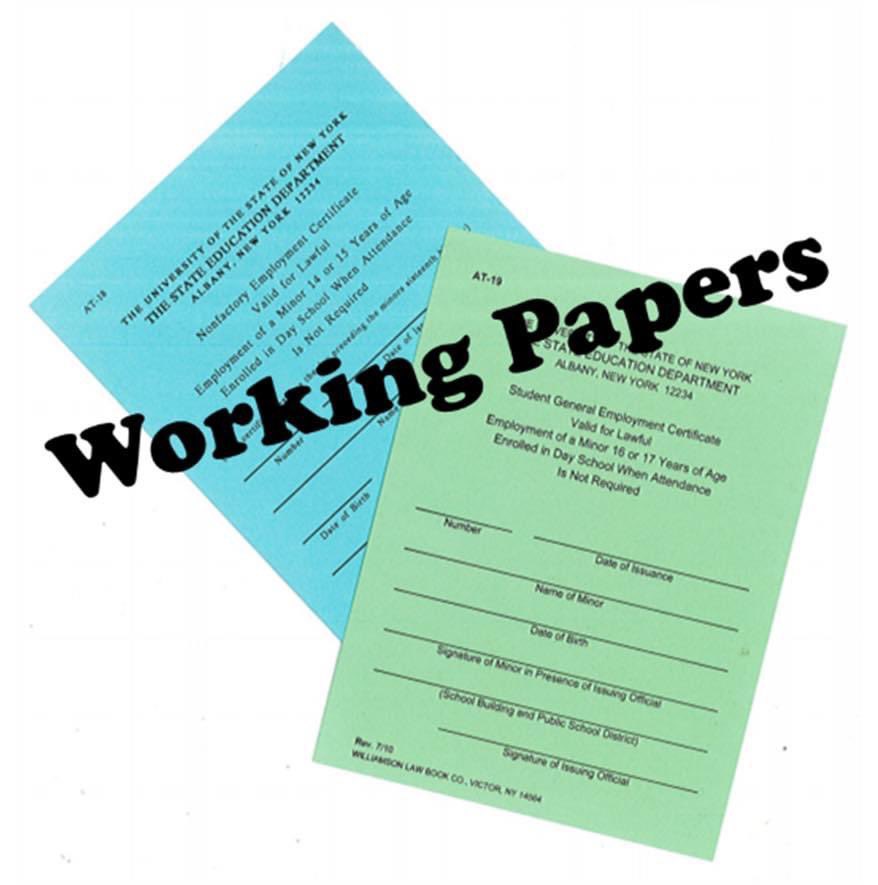 Any student requiring working papers (working certificate) for employment can click this link: Application for Working Papers
The application (two pages), titled "Application for Working Certificate Form AT-17 and Physical Fitness Certification Form AT-16" will be located at the upper right hand corner of the page. Print these forms and fill out Parts I and II on the first page of the AT-17 form and top of AT-16 form (name, address, date of birth). Verification of a student's recent physical will be confirmed with our school's health office during the school year; during summer or school breaks you must provide a copy of your physical or have your physician fill out the section titled "Instructions to Physician" on the AT-16 form, or provide a script from your physician's office stating: Patient was examined on (exact date physical was given) and is cleared for working papers (for home-schooled or private school students, verification should be done by their physician or their school nurse).
Once these sections are filled out, please email or call Mrs. Maria Olsen @ molsen@iroquoiscsd.org or call 652-3000 x 7876 to set an appointment to drop off the application (if school is in session, the student can drop this off themselves at any point during the school day). Please note that while anyone can drop off a completed application the student must come in to the office to sign the card in my presence. NOTE: During school breaks, an appointment should be made prior to dropping off any applications or picking up completed working certificates.
NOTE: Homeschooled or private school students that live in the district should also provide proof of birth such as a passport, birth certificate or valid driver's license along with the AT-17 Application for Employment Certificate, AT-16 Physical Fitness Certification and proof of recent physical or the section titled "Instructions to Physician" filled out by doctor's office.
Students who attend high school daily can also pick up the application in the Student Support Services office; there are also copies located n the front foyer of the high school or you can download the application on the Student Support Services page under Working Papers.
*It should be noted that a student is required by NYSED to have a physical completed within one year of applying for a working paper certificate or one cannot be issued.
Please allow 1-2 working days to process. During school break or summer break, please allow up to 3 days to process.
The employer will keep this card on file during your employment. If you leave your job, you should ask the employer to return your card. If it is not returned, please contact Mrs. Olsen via email or phone number listed above to request a duplicate copy.